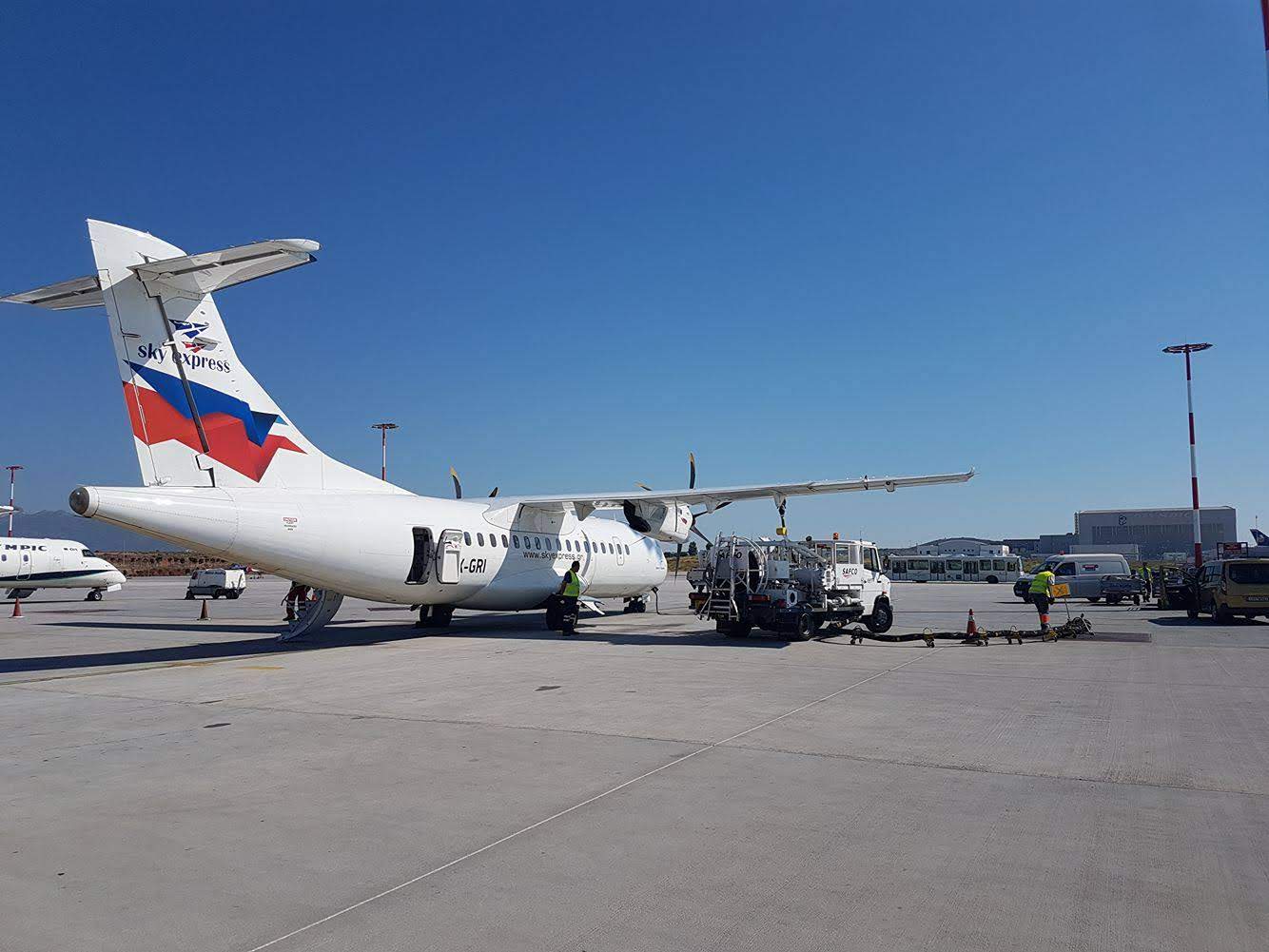 Into-Plane Fuel and Services
At the "Eleftherios Venizelos" Athens International Airport
Operations on customer aircraft Valves + Switches
De-fuelling
Aviation Fuels Certification Test
Development of Aviation Operations and Health, Safety and Environmental Manuals
Aviation Technical Consulting and Maintenance of Aviation Installations and Equipment
No special terms are granted based on volume, contractual period or number of flights.
Life critical flights (Emergencies / Ambulance service).
Contracted Scheduled and Series Charter flights arriving on schedule.
Pre-advised (24 hours) flights arriving on schedule.
Contracted Scheduled and Series Charter flights arriving outside schedule
Pre-advised (24 hours) flights arriving outside schedule.
Business and General aviation flights.
Light aircraft flights (Jet and Avgas Over Wing Refuelling).
SAFCO is built with lean and efficient structure, and has by its nature no credit or international invoicing capabilities, focused mainly to offering Into-Plane services to Airlines. The practice applied for payment of these services is Cash on Delivery, unless a Qualified Fuel Supplier has an agreement with SAFCO, undertaking to pay for the services of SAFCO to the customer.SAFCO will honor any valid Credit Card of the following issuers:
Sterling Card, Flight Card, ID Card of Air BP
Shell Cards of SHELL Aviation
And should communicate to fuelling staff which one he will use prior to refueling.
Prior to the delivery of fuel, SAFCO should be notified in writing by one of the Qualified Fuel Supplier at the Airport, that it can release fuel on credit to the aircraft of the Airline/Customer holds a valid card listed.
Under the Basic Ground-handling Regulation (last issue) all term customers should sign a Service Agreement with Ground-handling Service providers at all Greek Airports. Single ad hoc flights of customers are exempted from this obligation. A standard contract can be forwarded on demand for signature to any term customer of SAFCO.
No Fuel Attendance Fee will be charged on all scheduled or pre-advised flights that do not require fuel and will only be waived upon written instructions sent at least 24 hour before, that a flight or a series of flights will not require fuel.
"Normal Fuelling Visit" and "Over Wing Refuelling" are considered to be "Normal Delivery Services" and are defined as follows:
Positioning of fuelling equipment ready for fuelling.

Bonding to aircraft.
Connecting hose/hoses to aircraft.
Delivery of Fuel as per Buyer's written instructions (exclusive of operating tank valves or switches).
Disconnecting hoses, de-bonding cable from aircraft.

Operations on customer aircraft Valves + Switches will only involve the following operations:

Opening of aircraft fuelling bay doors and/or filler caps.
Operating of aircraft fuelling valves.
The refuelling of aircraft shall not begin until after permitted by Buyer's Representative.
Monitoring aircraft wing panel fuel gauges.
Closing of fuelling valves when desired quantity, according to written load instructions provided by Bayer, is reached.
Closing fuelling bay doors and/or filler caps.
And will only be performed after the customer has provided appropriate annual training to SAFCO staff for each type of aircraft.
Operations on customer aircraft Valves + Switches are only provided based on a written notice of the Qualified Fuel Supplier to SAFCO.
Pre-advises and Contact details
Pre-advises of flights should preferably to the Qualified Fuel Suppliers, who will anyway have to release the fuel at the following Contact Points in Greece or their normal contact persons outside Greece:
Air BP, BP Helliniki AE, Tel +30210 6887675 Fax +30210 6108136 Mob  +30697 7999675
SHELL & MOH Aviation, Tel +30210 6006382 Fax +30210 6083820 Mob +30694 4202487
EKO Aviation, EKO/ELDA ABEE, Tel +30210 7725389 Fax +30210 7756623 Mob +30697 7999623
SAFCO is being manned on a 24 hours basis and can be contacted for urgencies or complaints at Tel +30210 3541004 Fax +30210 3538742. Its General Manager Mr. Andreas Bothos at Tel +3010 3541003 or Mob +306946 541003, and his Operations Manager Mr. Konstantinos Terzakis at Tel +3010 3541007 or Mob +306944 866179.